Welcome to the cyberhaus of legendary graphic designer
Andie Airfix


'A I R F I X A T I O N S'
An exhibition by Andie Airfix
until June 26th, 2016 at


A unique opportunity see new work and limited edition prints on show at
The Cumberland Hotel, Marble Arch, London.

The Cumberland was Jimi Hendrix's official residence in the UK.

The hotel, one of the most modern and prestigious in central London, invited Andie Airfix to exhibit a selection of his work and to create new pieces related to the creation of his mural for The Hendrix Suite (Room 5001), commissioned in 2005 to commemorate the 35th anniversary of Jimi Hendrix's tragic and untimely death in 1970.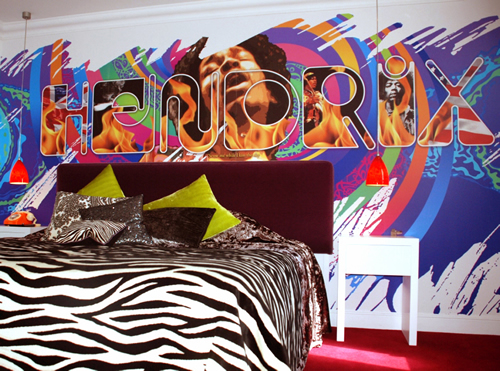 'Sources', 'Test Type', 'Typography' and 'Mural Development' – the 4 new works – show how key elements of the mural design were constructed and combined to produce the final image.

Click 'EDITIONS' to see the new works and a full selection of Andie Airfix editions.
METALLICA | LED ZEPPELIN | DEF LEPPARD | ROLLING STONES
GUNS'N'ROSES | PAGE AND PLANT | AC/DC | BLACK SABBATH